Better Water Without the Bottle
Save time and money with bottleless water coolers from Culligan.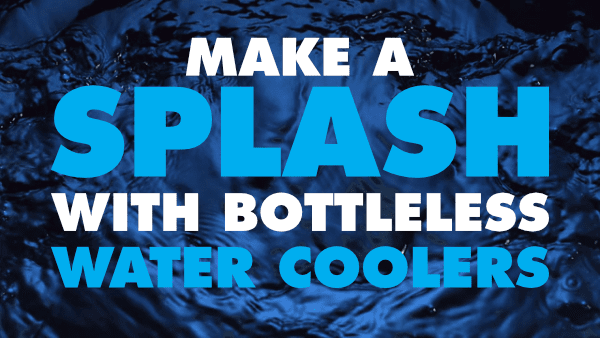 Unlimited fresh, filtered water at the touch of a button allows your company to be safer, more efficient and more profitable while providing great drinking water to employees and customers alike.
Benefits of Bottleless Water Coolers
Enjoy unlimited fresh, filtered water
Hydrated employees are better employees
Offer hands-free dispensing and advanced disinfection options
Stop managing deliveries or swapping bottles
No more running out of water bottles or forgetting to fill the pitcher
Eliminate delivery fees and fuel surcharges
Reducing delivery vehicle emissions and individual water bottle waste
Try a Culligan bottleless cooler FREE for seven days!
Thank you for contacting us!
One of our representatives will contact you shortly.